Quote:
Originally Posted by
RVdreamin
I am getting ready to start my electrical. I would first like to mount the antennas. On the top rear skin, I am planning to install the ELT antenna near the center bulkhead. I was going to mount GPS antenna on the top skin just aft of the baggage area near the bulkhead. I would like to mount the VHF radio antenna on the bottom skin underneath the baggage area and the transponder antenna underneath the seat near the spar. Anyone see any issues. I would like to have 2 VHF radio antennas, but not sure where to put an additional antenna.
Hey Jimmy,
On both my RV's and my HR2 I wanted as little as possible sticking out in the breeze as every little bit helps when it comes to
drag.
That said, as mentioned above, GPS antennas can be mounted inside, on glare shield, a shelf in back, under cowling out front, etc. I
never
mounted my ELT antenna externally on my RV4, HR2 or RV6"X" as it works great inside and is one less drag coefficient and less "ugly". I mounted my RV6"X" Comm antenna on the belly between the gear legs as its a bit less drag but mainly it's
more aesthetically pleasing
IMHO.


On my RV4 I mounted my GPS antenna under the canopy, my Bob Archer Comm antenna inside the left wingtip, my transponder antenna inside the other wingtip therefore making it a complete, inside job.
Good luck!
V/R
Smokey
RV6-X Comm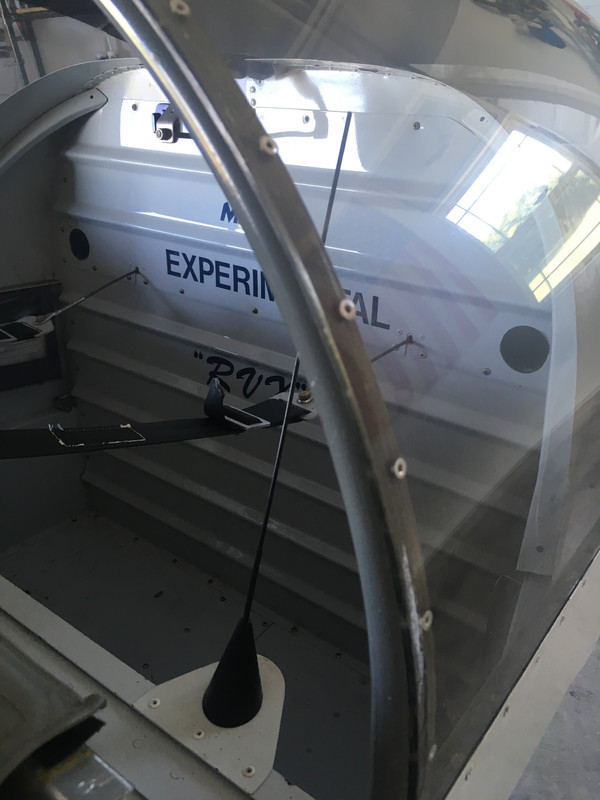 ELT